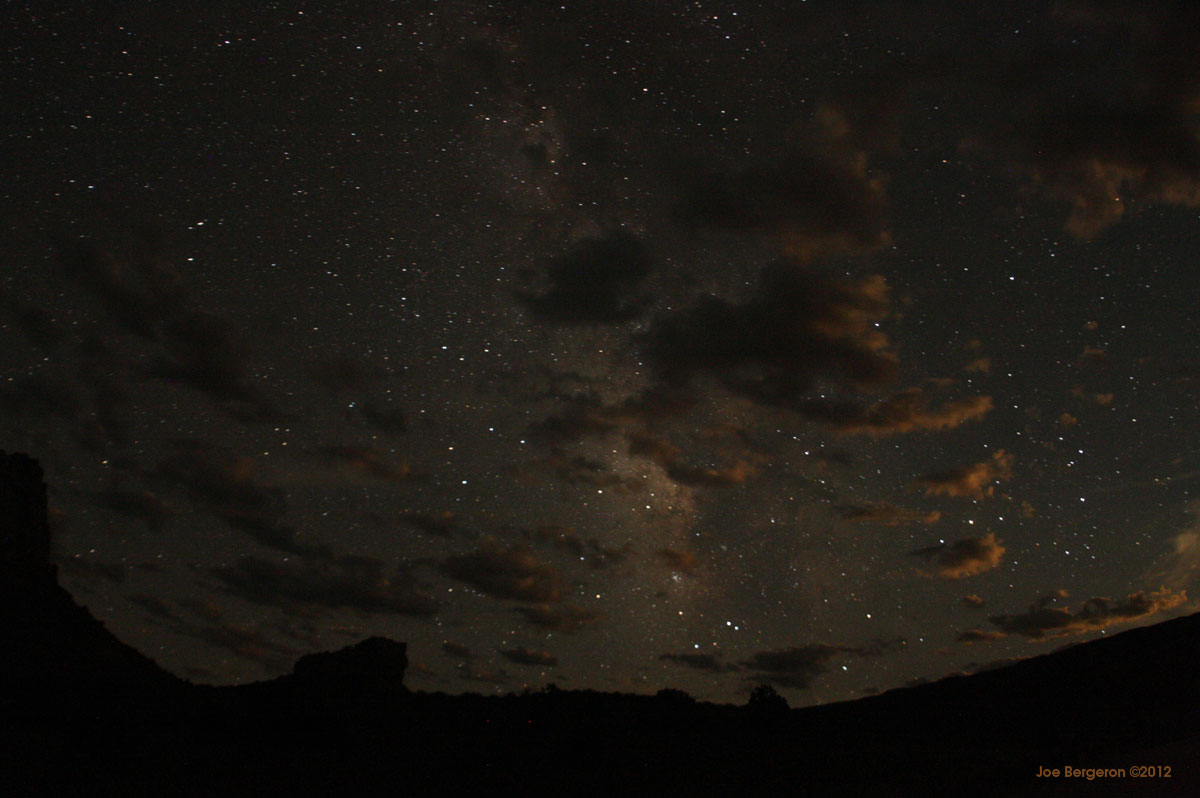 Moonset at Capitol Reef

One of my projects while working as a Night Sky Volunteer at Capitol Reef National Park was to make time-lapse movies of its dark and starry skies. Sometimes the sky was less dark due to the presence of the Moon, but that presents its own opportunities. Here the last rays of the setting Moon redden the clouds before departing to allow the stars to shine in their full glory.
---
Image copyright by Joe Bergeron.
---