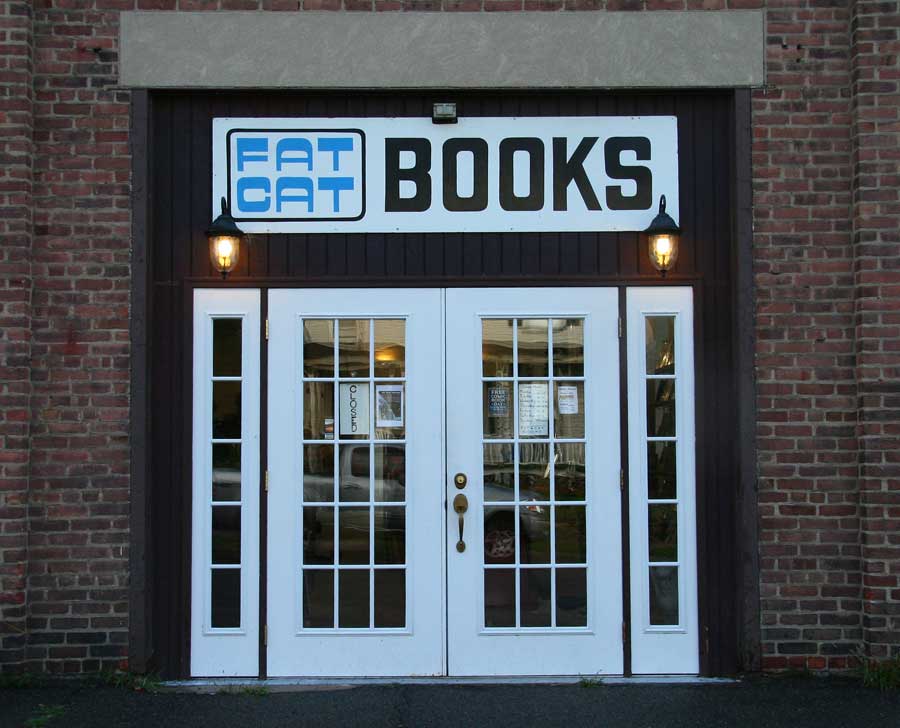 Art Exhibition Opening, August 8, 2008

Brian Perry, the owner of Fat Cat Books, a science fiction specialty shop in nearby Johnson City, NY, kindly offered me wallspace for an exhibition of my artwork. Most of my work is digital these days. I have made a bunch of paintings this year, but they are not genre pieces, so I didn't include them. This all means the work I hung consists mainly of the few older paintings I still have out of the hundreds I've sold.

The most unexpected attendees were IAAA artist Lonny Buinis and his wife Jan, who drove 175 miles each way from New Jersey just for this, and then turned right around again after 45 minutes! The exhibit will remain in place indefinitely.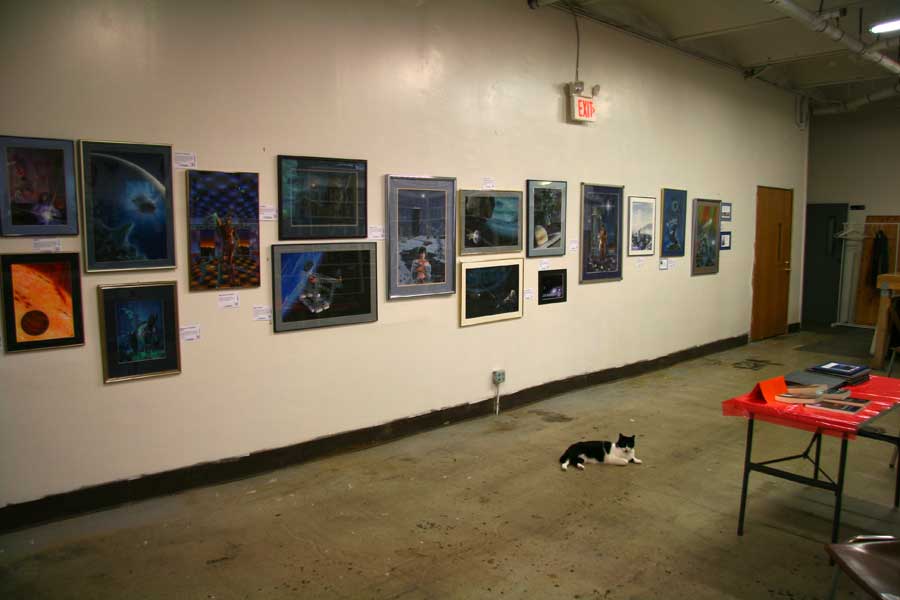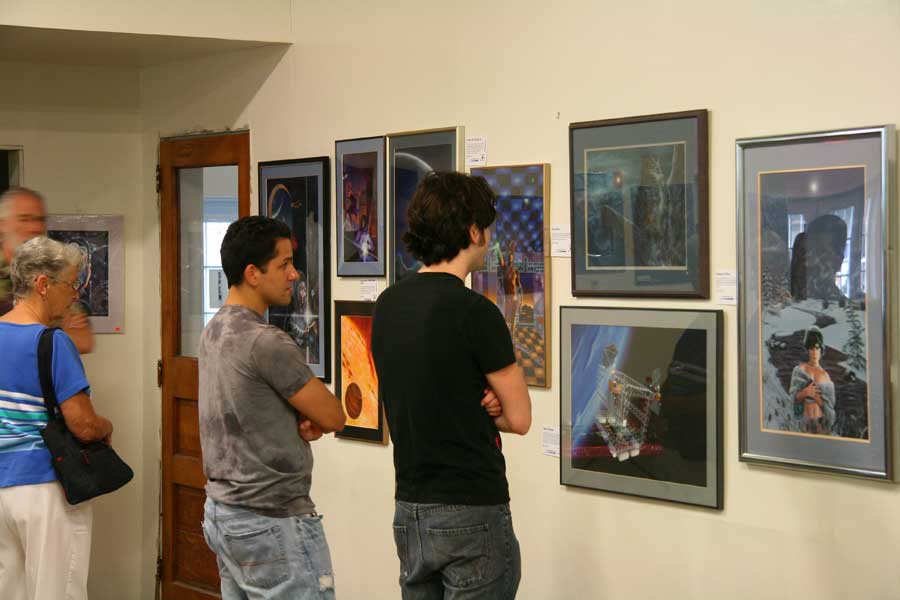 ---