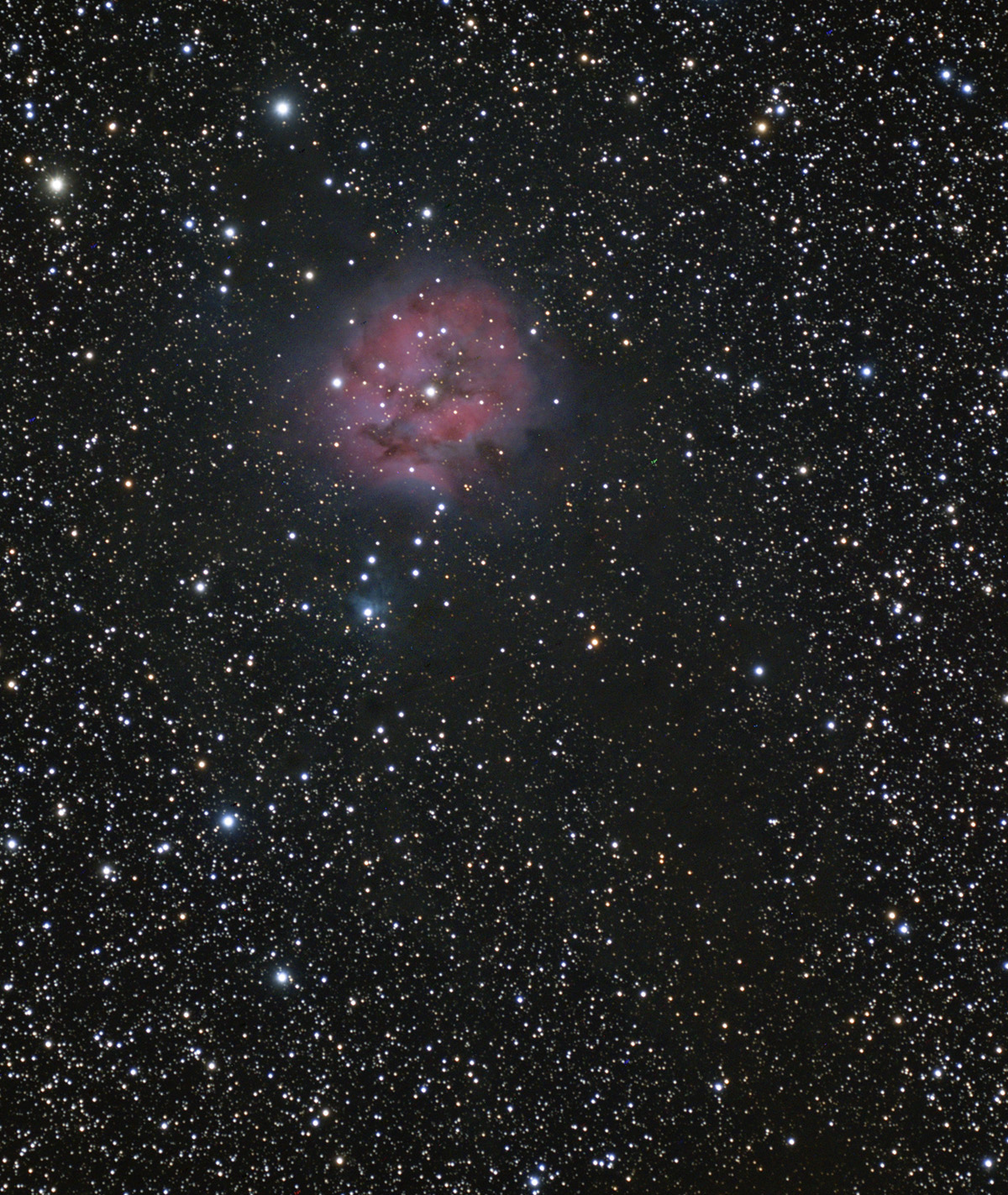 IC 5146, the Cocoon Nebula

Lying at the end of a meandering stream of dark material in the Cygnus Milky Way is this little round nebula. Quite faint, it's difficult to see through a telescope unless conditions are excellent. This image was made with my 92mm refractor.

---
Image copyright by Joe Bergeron.
---