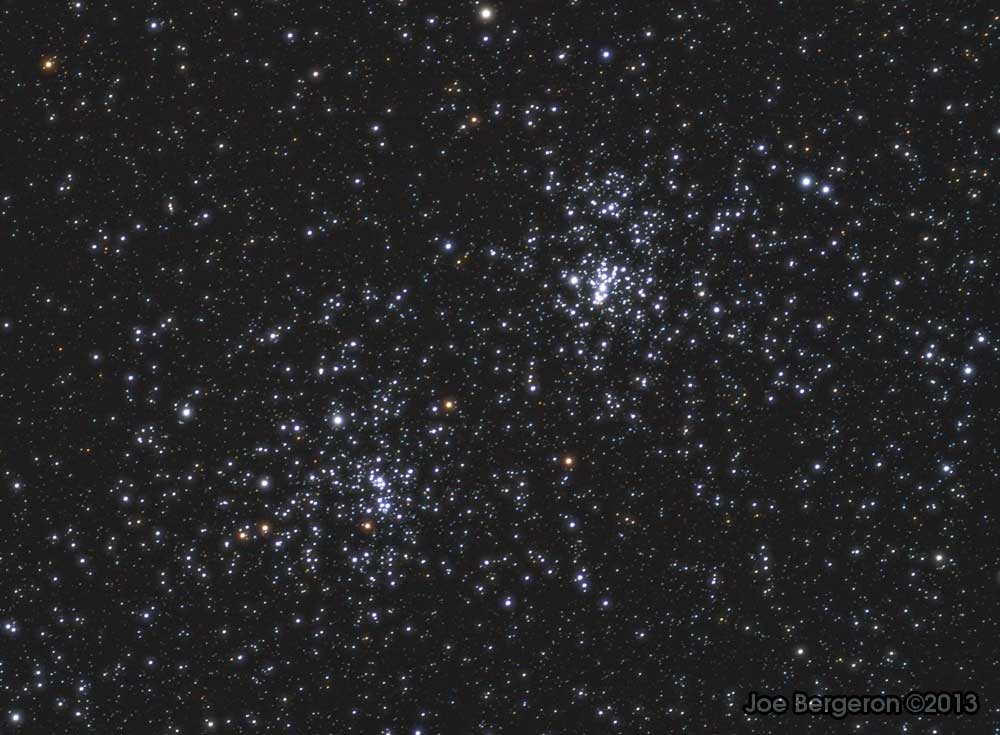 The Double Cluster in Perseus

These are two great clusters of youthful suns about 7,000 light-years away. Each of their hundreds of giant blue-white stars is hundreds or thousands of times brighter than our sun.

This was made with my 92mm refractor. I find that photographs are not good at capturing the spangly majesty of most open star clusters. The dots on your monitor don't simulate the intense pointiness of real stars very well. They should be seen through a telescope.

---
Image copyright by Joe Bergeron.
---