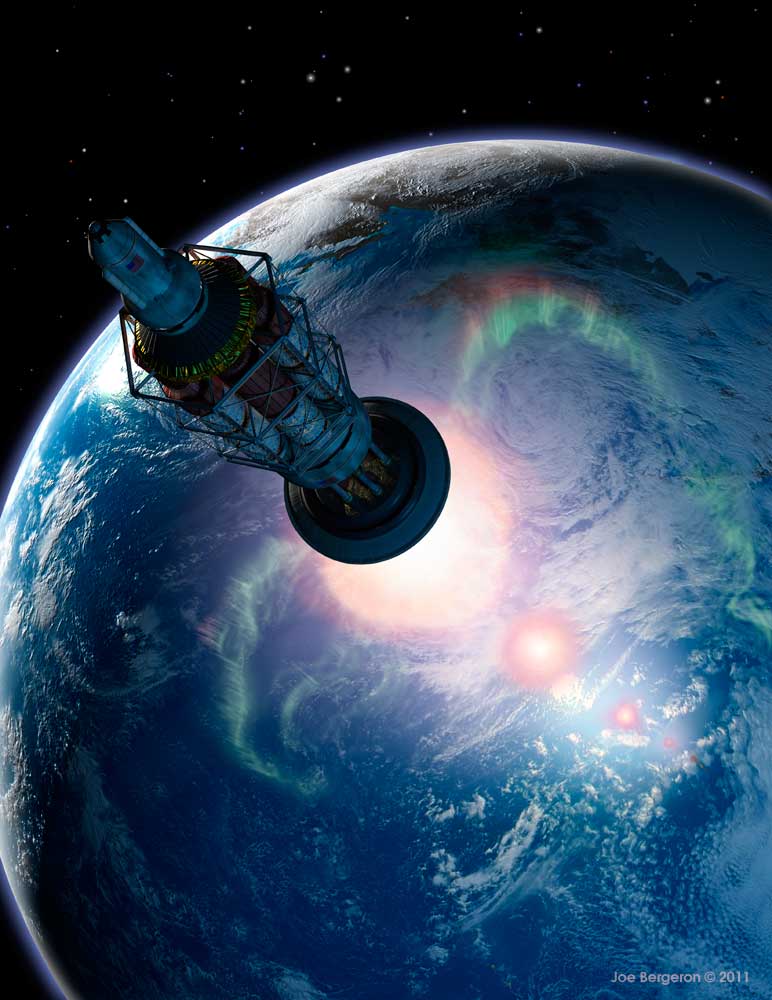 Project Orion

This digital image depicts what is surely the most macho of all methods for interplanetary travel! This spacecraft poops out atomic bombs which explode behind it once every 3 seconds, imparting energy to the shock-mounted pressure plate at the rear and propelling the ship! The radiation powers weird equatorial auroral displays!

For some inexplicable reason, further development of this technology was curtailed in the 1960s.

---
Image copyright by Joe Bergeron.
---