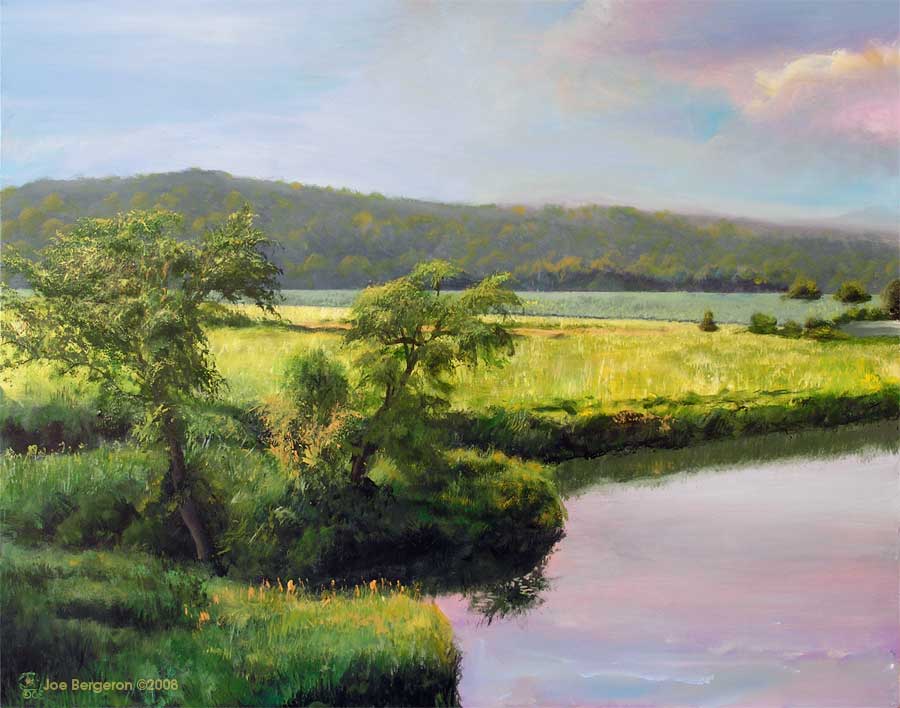 View from the Claybank

One of the best things about Broome County, New York, has always been the county parks system. It's the closest thing to a tiny, local version of the National Park Service that I'm aware of. Still, it's not what it used to be. The passing decades have seen a steady erosion of the facilities and activities available at the parks, and also in the freedoms and activities permitted there.

The worst blow came a few years ago when the Upper Lisle Campground north of Whitney Point was closed. Once a busy place filled with happy campers enjoying playground equipment, swimming, and organized weekend activities such as movies and talks, it was the perfect location for corny family fun. Sadly, over the years the facilities and activities were removed, cancelled, and forbidden. Eventually all that was left was the park itself, a grassy expanse in one of the most beautiful parts of the county, sited where the Otselic River meets the Whitney Point Lake. Finally someone in the county government decided it could no longer afford whatever pittance was needed to mow the grass and collect the camping fees. The park was closed. Now completely overgrown, it serves as a pheasant "refuge" for hunters.

My acrylic painting, which measures 24"x30", shows the view from the high point of the park's Claybank Trail. I consider this one of the finest views available in the county. The view is still there for now, but you may have to bushwhack to reach it. The lower section of the trail has completely grown over and is difficult to trace. The upper section is still passable. The view itself is largely obscured by the growth of the plants on the bank, but can still be seen in pieces.

This painting is available for sale.

---
Image copyright by Joe Bergeron.
---